Welcome to the Achievements and Trophies Wiki!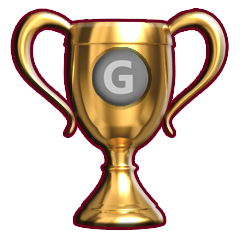 The Achievements and Trophies Wiki is an Acheivements and Trophies Database that anyone can edit.
The Achievements and Trophies Wiki currently has 46 games since 25th January, 2013.
What is the Achievements and Trophies Wiki about?
The Achievement and Trophies Wiki is a Game Database that anyone can edit. The Achievements and Trophies Wiki is dedicated to giving you all the latest achievements, trophies and games in the upcoming future.
The Achievements and Trophies Wiki allows anyone to edit or contribute to help it grow every single day.
Our goal is store and cram as much information on Achievements and Trophies on lots and lots (and many more lots) of games. This is so we can have a wide range of new to old games; looking back on the past, and heading to the future!
View Achievements or Trophies
Popular Game Achievements and Trophies
Contributing to our Database
To add a new game to the Database that you want to start working on, enter the name of the page you want to create in the box below and click "Add Game" to start editing the page:
When contributing to the Wiki please make sure that:
Your spelling and grammar are correct.
The Game must NOT exist in the Database.
Make sure that you put the platform following the game name e.g Halo 4 (Xbox 360)
You must assign the correct category to the game within the database. e.g X360 or PS3
If the information was obtained from another website. Please be sure to quote it at the end of your entry
We hope you enjoy your time here on the Wiki!
If the game you are attempting to add has already has a page. Why not edit that game instead. If you don't know which one you would like to edit,
click here
to find a random entry! You may find you will be able to expand upon it!
Additional Languages
*Please note that translations may not be entirely accurate however they should have sufficient language support!
Need help contributing? View the FAQ page or Contact an Administrator
How can I help?
New to the Wiki? You should check out our FAQ so you can become as boss as some of your favourite video game heroes.
This month's poll - April 2019
What is your favourite Team Fortress 2 Class??
Latest Activity